Overview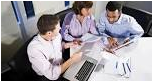 XSell Solutions is in the growth-business. We help organizations grow. It's that simple. Using state-of-the-art analytics and proven methodologies, applied by experienced professionals, XSell Solutions aids organizations in every sector excel to their next growth stage. From focused and energized sales, executing a pointed and effective strategy, and leveraging a lean and efficient operational capability, we make organizations successful.
We have decades of experience helping leaders leverage human capital to realize success. Industry expertise includes:
Discrete Manufacturing
Aerospace & Defense
Pharmaceuticals & BioPharmaceuticals
Hospitals and Healthcare
Information Technology
High Technology
Software Development & Systems Integration
Automotive
Call Centers and Customer Service
Having transformed some of the largest companies, while also aiding small and mid-market firms, XSell Solutions has demonstrated the ability to enable a process-centric environment for all business types. It is our unique ability to help leaders eliminate the fog that hides the path forward and reduce the noise so that they can craft and execute a clear path to meet their growth goals. Whether those goals entail increased organic sales, acquisitive growth, or greater customer intimacy to expand existing client retention, XSell Solutions has the tools and experience to make this happen.
Our Mission: Enable companies to exceed growth goals by optimizing human capital: Companies that XSell Win.
Leadership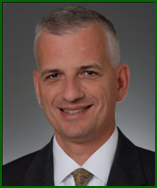 As the CEO of XSell Solutions, Barry Calogero brings more 25 years of management experience to the company. He has deep and diverse expertise in transforming Fortune 1000 Companies to increase growth and increase net income, while making a positive impact on the culture of the firms. Prior to XSell Solutions, he served as Chief Operating Officer of Coastal Sunbelt Produce.  He was responsible for Sales, Operations, Purchasing, Distribution, and Maintenance, including 500 employees, 200 trucks, and a 175,000 square foot refrigerated facility.  Prior to Coastal, Barry served as President of Tefen USA, a global management consulting firm.  He was responsible for setting the direction for the organization, driving profitable growth internally and customer successes across the client base. He directed all activities within North America in all manufacturing and service industries, including life sciences, general manufacturing, semiconductor, hospitals/healthcare, and federal government. Barry has an extensive background in providing technology and process services leveraging both off-the-shelf software and operations management methods. He has worked for and with industry leading firms, including Schneider Electric, General Motors, Ford Motor Company, Massachusetts General Hospital, Baxter Healthcare, Boeing Company, Lockheed Martin, and Pfizer, to name a few.
Prior to Tefen, Barry developed his career through a diverse background that began in the Aerospace industry with Lockheed Martin and The Boeing Company. This was followed by experience in the Technology, Automotive, Public Sector, and Consulting industries with Computer Sciences Corporation and Robbins-Gioia. He held positions in Finance, Operations, Business Management, Program Management, and Sales & Marketing, culminating in the position of Executive VP of Strategy and Business Development prior to the moving into his position as President of Tefen USA.
Throughout his career, Barry has demonstrated success through strong annual growth of 20%+, increasing EBITDA, and taking full advantage of cash flow. This has been achieved through discipline, dedication, and creativity, using a foundation of integrity and trust to maximize organizational success. His focus has been on driving growth, using both organic growth supported by key acquisitions. He has led organizations between $15M – $100M in revenue, while consulting to some of the largest corporations in the world.
Barry holds an Executive M.B.A. from The George Washington University and a bachelor's degree from Loyola College in Maryland. He is a member of the Young President's Organization and is on the Board for the Washington D.C./Baltimore Chapter. He is married with four children and lives in Maryland.
Values
XSell Solutions is driven by a strong sense of its obligation to its customers and stakeholders. We adhere to a set of values that guide our performance and behavior. These values are:
Integrity
Trust
Dedication
Leadership
Humility