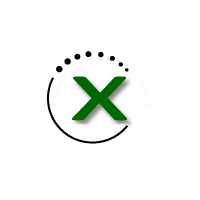 Situation
A professional services firm was experiencing stagnant revenue, with a rising cost of sales. They had a poor conversion rate of leads into opportunities, with comparable performance challenges in converting opportunities into contracts.
While there were no identifiable changes to the market and the competition, e.g., no new products were available that were cannibalizing the firm's sales, there was a gradual erosion of sales success. In addition, sales turnover, both inside and outside sales, was occurring at a consistently high rate and the firm struggled to hire and retain strong sales people.
Approach
We conducted a detailed assessment of the sales and business development function and processes. We discovered that sales turnover was approximately 40% and performance to quota was very weak. Most sales activity was labor intensive and the lead generation process was manual, cumbersome, and disjointed. Since the products being sold were highly complex, there was a steep learning curve for new sales associates and there was a long cycle before the company could identify performance issues with associates. As the sales cycle progressed, Vice Presidents were responsible for closing activities, which exacerbated the process issues that impeded the closure rate.
Therefore, our assessment included:
Sales Competency Analysis
Sales Process Mapping
Performance Baseline Establishment
Detailed Implementation Plan
We established implementation goals, an implementation team, and a governance process. This led to a rapid deployment of the solution.
Solutions
The solution to this challenge had three main elements:
First, a new Sales Recruiting process was established. Instead of linear, operationally-focused interviews, the recruiting process was dramatically changed. New job competencies, both skills and knowledge, were defined. Then, candidates were screened for these competencies using both initial targeted interviews and analytical tests. Successful candidates were brought in for an intensive Interview Day that included Group Q&A, Presentation Skills, Simulations, and Targeted Questions. By using both competition and situational interviews, the recruiting process was revamped to align with the types of individuals required.
Second, the processes of On-Boarding and Lead Generation were revamped. Both experiential and theoretical learning was instituted and formalized to shrink time to effectiveness for the sales personnel. Next, the Lead Generation process was revamped, leveraging CRM system capabilities to reduce handoffs and streamline non-value added activities. In addition, a comprehensive Promotion program was established to significantly increase the number of warm leads available for the sales team. The program included Webinars, Blogs, Tradeshows, Training, and Networking.
Lastly, Sales Management was completely revamped. Tight and realistic goals were established, both results-based and intermediate conversion goals. Focused sales reviews were instituted, and campaign effectiveness was closely measured. Daily and weekly reporting were instituted to bring clarity to performance issues and sales associate performance was monitored and augmented with training & education to ensure high level of results. A Sales Career Path was instituted to provide clarity and concrete goals for high-performing sales associates to strive for achieving Director-level status. This also included a new sales compensation system that rewarded both short-term and sales closure results, thus tying compensation more closely to company success.
Results
The organization began to realize significant improvement in all key performance measures. First, sales retention increased, with turnover rates reducing by 50%, well into the top quadrant for professional services firms. In addition, the sales turnover was company driven, with high performing sales associates being rewarded and committed. The company also realized a big improvement in lead conversion. With the inclusion of warm leads and better performing associates, initial lead conversion to opportunities increased by 100%. Lastly, revenue at the firm increased by 25% per year over the next two fiscal years, with a dramatic improvement in net income. Overall, the company experienced a increase in morale and reputation, with operational staff experiencing an improvement in their own prospects for personal and professional growth.